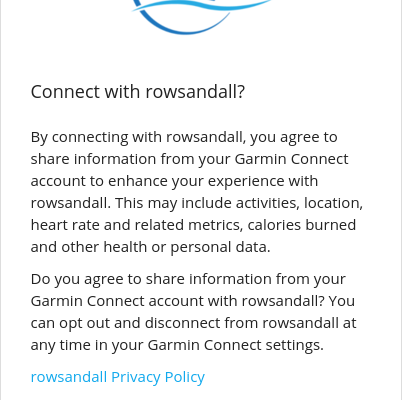 How to get Rowing Data from your Garmin device on Rowsandall instantaneously
Over the past couple of days we have pushed some exciting new features to Rowsandall.com. The most important ones are:
Lots of bug fixes, to make everything run more smoothly 🙂
A more intuitive way to update challenge courses
Made it much more easy to enter a virtual challenge
Automatic synchronization with other fitness sites (Strava, TrainingPeaks, Runkeeper, SportTracks, and others) is now part of the free Basic plan.
We have added push synchronization from Garmin Connect
The last one is very exciting. What does it mean? It means the following:
When you use your Garmin device to record your workout, the workout appears on Rowsandall within two seconds after you complete syncing your Garmin device to Garmin Connect. 
Setting up the Connection
To set it up, you'll have to authorize the connection on Rowsandall.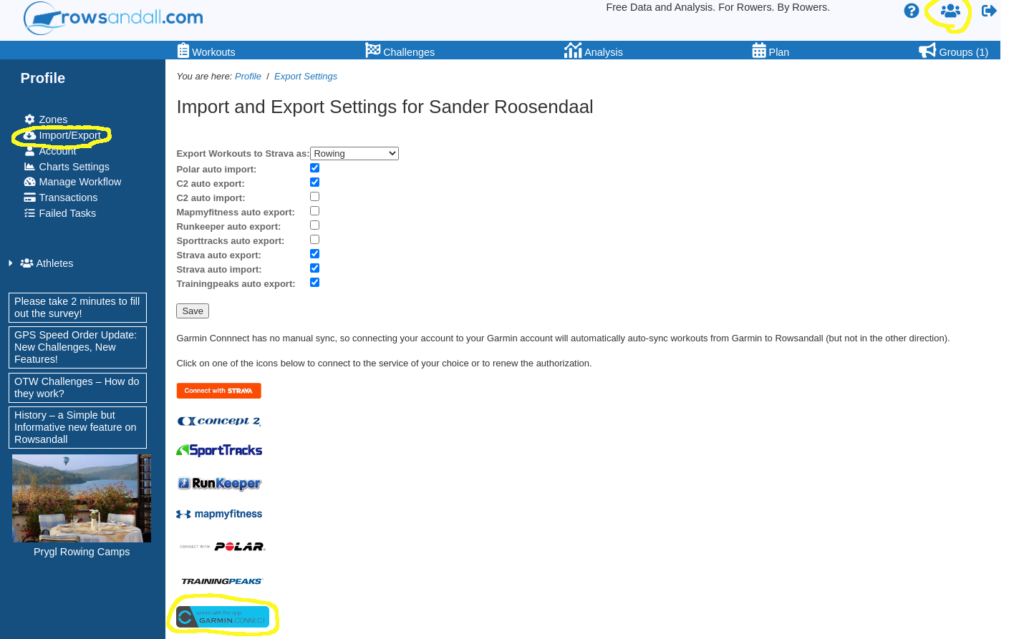 On rowsandall.com go to your account settings by clicking on the user icon (top right) and then to Import/Export in the left menu. Click on the Garmin button and follow the instructions. This is what will happen:
You will be asked to log into your Garmin Account
You will ask if you're agreeing to connect to Rowsandall.com
You will be redirected back to Rowsandall.com and see a confirmation that your access tokens have been stored
That's all! The next time you run, swim, or row using your Garmin Forerunner or Vivoactive smart sports watch, the workout will be on Rowsandall a few seconds after you sync to Garmin Connect.
Removing the connection
If sync to Garmin Connect is not for you, you can remove the connection easily. For this, follow these steps
Log in to Garmin Connect
Go to "Profile and Account" by clicking on your photo on the top right
Select Account Information in the menu on the left
Scroll down and find "Rowsandall" in the list of of Applications.
Click "Disconnect" next to Rowsandall and confirm by clicking the red button. (Rowsandall.com will be notified automatically and we'll delete the access tokens.)
That's all!