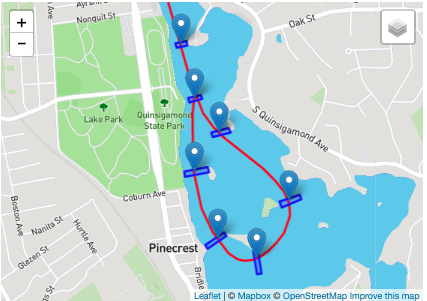 Lake Quinsigamond GPS Speed Order Challenge Results
How can you race, when you are allowed to be on the water, but can't hold races?  For rowers on Lake Quinsigamond, the answer has been GPS Speed Orders.
What is a GPS Speed Order, you say?   A GPS Speed Order is just like a regular speed order event, except you don't have to be on the course at the same time, so everyone can follow USRowing and State guidelines for social distancing.  The course is defined using GPS, and competitors record their rows using any kind of a GPS device like a Speedcoach, smartphone or fitness watch.  Then they upload their GPS data to enter the challenge, and results are automatically calculated.
In June, there were two challenges on Lake Quinsigamond.
Winners are determined in two categories: Fastest Time and Highest Score.  Fastest time is pretty obvious.  Highest Score is based upon the Head of the Kevin (HOK) Course Standard Scoring system.  Each rowers time is compared with the "Course Standard" time and a numerical score awarded.  A score of 100 is equal to the Course Standard for that specific age/gender class.  (To learn more about the scoring read this)
Lake Quinsigamond GPS Speed Order
Fastest Time: Lee Greathouse 21:22.0
Points Winner:  Greg Smith 82.82 (hey, that's me!)
Lake Quinsigamond GPS Sprint Challenge
Fastest Time: Jeff Nelson 6:45.1
Points Winner: Jeff Nelson 82.35 points
Congratulations to the winners!  They each will receive a complimentary upgrade to a Pro subscription to rowsandall.com
If you have ever rowed Lake Quinsigamond, you'll want to check out the interactive course comparison of all the competitors.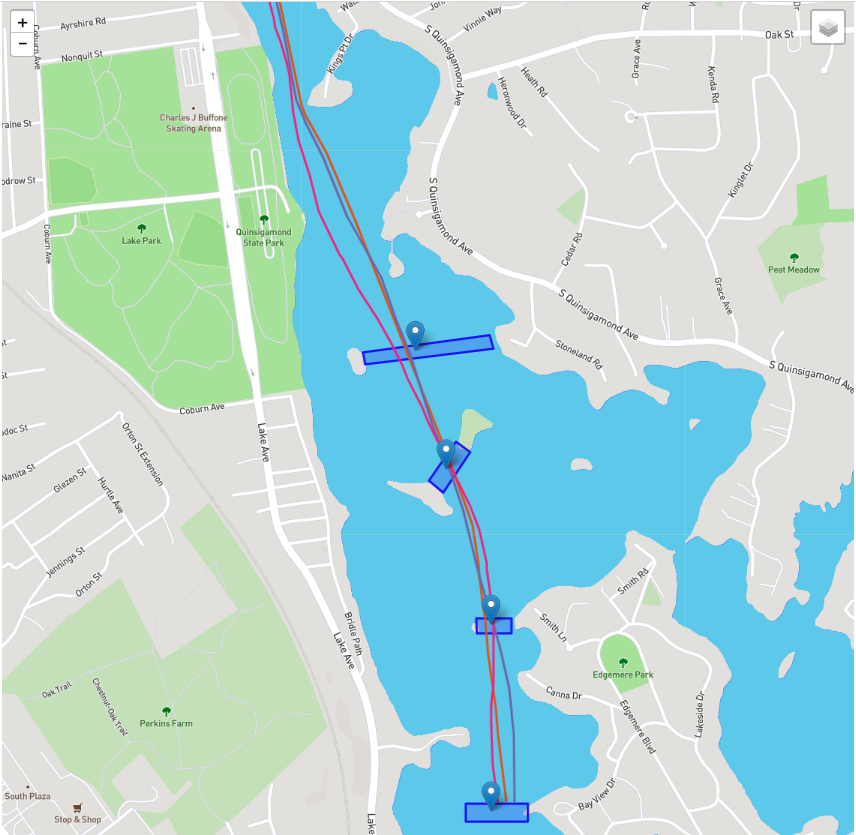 The follow up July Wormtown Chase GPS Speed Order is going on now!  Entry is open for singles and same household doubles.  This challenge has a giant fish hook turn that really adds to the "fun".  For more information, please follow this link.
Check out the other challenges here.
Setting up a challenge on your home course is easy and free, please contact us at info@rowsandall.com to get started or read this intro.