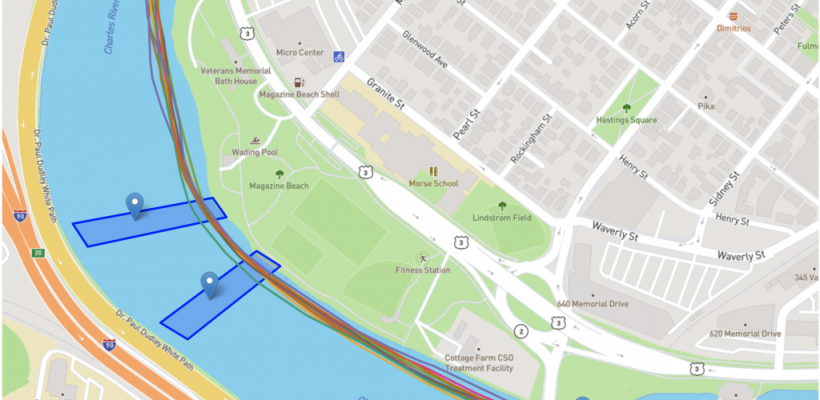 GPS Speed Order Update: New Challenges, New Features!
It's hard to believe that our first GPS Speed Order challenges started a month ago.  So much has happened since then.  When we began with a test run following the Head of the Charles Course in Cambridge, we hoped that we could create a fun way for rowers to compete with each other in a time when other organized racing is on hold because of the COVID-19 pandemic.
We've succeeded beyond our wildest hopes.
At the same time that the challenges are gaining momentum, the racing software is getting better and better.  Over the past weeks, we've introduced some critical improvements to make submitting results easier and comparing to other racers more fun.  Here are some of the big improvements
You can now skip the registration step and just submit your data to a challenge.  Rowsandall will automatically select the most appropriate gender, weight and age class for the event based on your account profile data.  So, if you see a challenge you want to compete in, you can enter by submitting and existing workout or uploading your rowing data right away.
An important thing that Rowsandall does is to check that you rowed the course as it was defined and went through all the "gates".  If you miss any of them, you get a DNF instead of a score.  This week, we updated the software so that it will send you an email explain which gate you missed so you can figure what happened more easily.
If you have missed it, we have a cool new functionality to compare the courses and comparing the pace, stroke rate and other metrics that the different participants took on the course. This is excellent food for post challenge banter.
If you don't want to participate, but follow the new results and the chat around the challenge, you can now register to "follow" a challenge and get email notifications of all news.
If you are in the neighborhood of one of the existing challenges, please think about coming out and submitting a row.  If you aren't near one of our existing challenge, please drop us a note at info@rowsandall.com and we'll help you set one up.  Remember it's free for racers and organizers.  We are doing this to help out the rowing community and to help introduce more people to the other great tools that rowsandall provides to rowers.
A special shout-out to anyone rowing outside the USA! There is no reason why a challenge cannot be held in your neighborhood. We'll give special attention to any challenge organized outside the US. Are you in Asia, Canada, Australia, Europe, the UK? Drop us a line and we'll help you.
Remember, if you have a a boat and smartphone or fitness watch, you have everything you need to compete in these challenges.
If you want to read an introduction to the challenges, it's here.
If you want to learn more about how the software behind the challenges work, that's here.