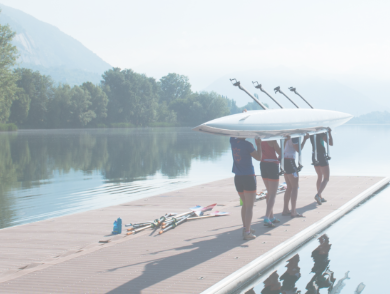 Registering for Rowsandall.com and connecting it to Concept2 logbook
Registration – Athlete
Go to https://rowsandall.com and click on "Sign Up – I am a rower".
Fill out the registration form with your user name, first and last name, email address and password. You need to check the "I have read and agree to the Terms of Service" check box. There is a link to the Terms of Service for you to read them. Your birth date is necessary to check that you are above 15 years of age, and your age together with your gender and weight category are used to assess your fitness compared to your age group from your rowing data. You don't need to be fill the gender if you do not prefer, but the site's functionality will be slightly reduced. Press Submit.
The next page is a description of our data and privacy policies. Read the information and scroll down all the way to the bottom where you can opt in and continue to use the site, or opt out and delete all your data on the site.
You have decided to opt in. The site brings you to the Workouts page, with some sample data prepared for you to play with.
Click on the "User" icon on the top right of the page, and then to "Import/Export" in the left menu. That will get you to the page shown above. To link your account to the Concept2 logbook, click ont he Concept2 logo.
Log in to your Concept2 logbook account.
Click on "approve rowingdata".
You are returned to the Workouts page. In the left menu, you see a "Import" menu with a "Concept2" item. Click on "Concept2".
You will see the workouts available on the Concept2 logbook. You can now import any workout that you want.
That's all. Upgrading to a paid plan on rowsandall.com will enable automatic syncing of workouts between the two sites.