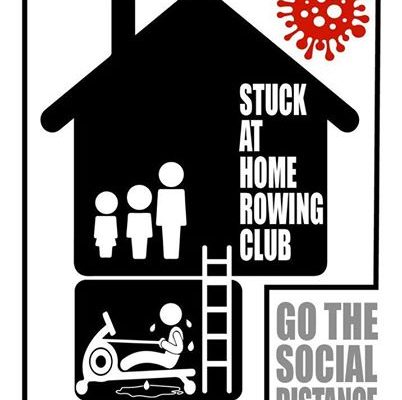 Stuck At Home? Virtual Indoor Rowing Competition
I am stuck at home because of the COVID-19 pandemic and the shutdown that my government has implemented. Our rowing club is closed. Luckily, I have a Concept2 Indoor Rower at home.
To make the prolonged erg season a bit more fun, you can use rowsandall.com to set up competitions with other folks stuck at home. Before you dive into it and go all out competing, you must read this, though:
Coronavirus and rowing. Is it dangerous to train? Are there some people at more risk? What precautions should you take? Antonio Spataro, Medical Officer to the Italian Rowing Association, gives his opinion
You've really read that, right? If not, click on the link and read the article.
So here's how it works in a nutshell. On Rowsandall.com, users can set up indoor rowing races over a fixed time or distance. You specify the race window, signup window, and the time window during which results may be submitted. During the signup window, participants register. During the race window, participants row the piece and upload their results, either manually using a photo of the monitor as evidence, or through importing or uploading the workout data. This can be done until the end of the submission window, which is usually a day longer than the race window.
On the race page, you will see intermediate results, and after the end of the submission window, the final result is published. That's it!
Register as a user at Rowsandall.com. It's free.
Sign up for a race. You can find open races here.
Upload your result and watch your standing.
A detailed guide for race participants and race organizers is published here.
Happy (and healthy) rowing!