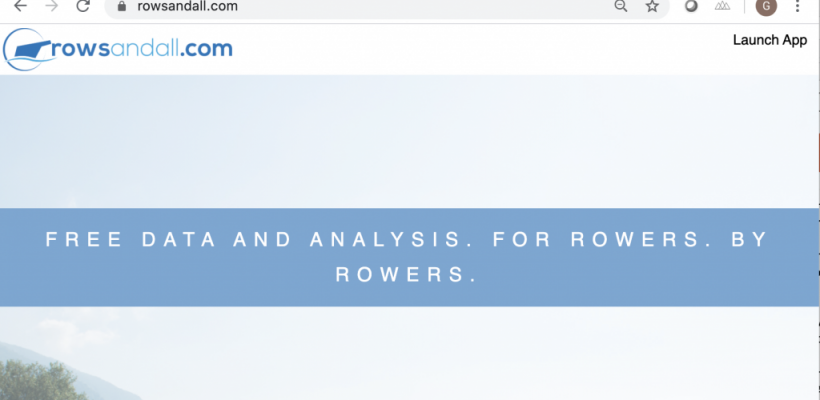 Signing up for a rowsandall account
It's easy, and it's free.  Rowsandall is an online service that enables rowers to track their training, work with coaches and compete with other rowers.  Think of it like Strava or Training Peaks, but focused on rowing.
The basic service is free and that lets you store and analyze your workouts.  It also lets you import and export workouts from other platforms.  There is a paid premium tier for rowers that want to get into more advanced analytics including rowing with power.
Signing up is easy.
Go to rowsandall.com
Existing users use the "Sign In" link on the top right. As you are not registered yet, you click "SIGN UP – I am a rower". This brings you to the registration form.

Fill in the registration form.  make sure you get things like Birthday and gender right so that your results will get categorized correctly.  Once it looks right, click Submit.

If it all worked out OK, you will be presented with the default "Workouts" view.  This is your rowsandall logbook.  Now you can explore and start to get an idea of what you can do on the site.
Once you have an account, you may want to check out some of the articles over on our analytics site.
A couple good starting points are:
Getting started with On-The-Water rowing by numbers
Getting Started with indoor rowing by the numbers.