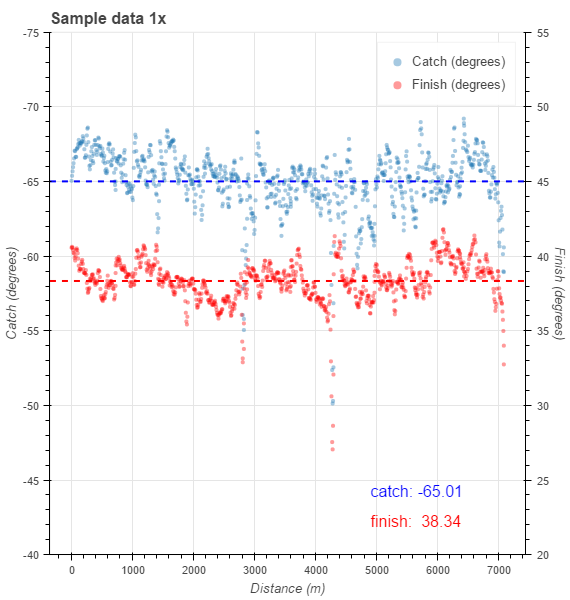 What are the differences between Premium and Basic on Rowsandall.com?
Basic Functionality
We'll do a real introduction to the basic functionality soon, but here are the things that the free (Basic) version of Rowsandall.com does. Sign up for free and you get:
Import, Upload or Email workouts from all supported devices and formats to the site
Synchronize the workouts with Strava, SportTracks, Concept2 logbook – and others. Moving your data around will always be free
Make the basic plots. Pie plot. Power based Pie plot. Time plot. Distance plot.
Use the interactive "Flex" chart with basic parameters (time, distance, pace, power, stroke rate, heart rate)
View your "ranking pieces" and do pace predictions
Pro Member Functionality
The Pro (or Premium) version of the site is available for just 20 EURO per year. For this, you get (on top of the Basic features):
Compare workouts
Some advanced static plots with more metrics (stroke length, drive/recovery time, peak and average force)
Interactive Power Histogram
Additional Metrics on the interactive Flex plot:

Peak Force
Average Force
Peak/Average Force Ratio
Drive Length
Work per Stroke
Drive Speed
Stroke Rhythm
Empower Oarlock metrics: Catch angle, Finish angle, Slip, Wash
Empower Oarlock stroke profile interactive chart
The ability to save your favorite Flex Charts and have quick access to them. This really cool feature really speeds up the analysis. Imagine you upload your workout, fire up the Flex Chart, and then just browse through your pre-defined favorite charts.

Advanced Analytics

Power Histogram (for all your strokes)
Flex plot of all metrics (for all strokes across workouts)
And more …
For the advanced metrics, you need to have an app that records them. For iPhone users, we recommend Painsled. For Android users, BoatCoach does the job really well.
So I think the choice is clear. Head over to this page, send over 20 EURO, which will be used to pay for the site hosting costs.
Here are a few pictures: